Facials
Facials clean out impurities and give you a clean and fresh feeling. Your skin becomes soft and smooth. We offer excellent facials that keep your face soft and smooth for days.
Different types of facials are available for problematic skin such as acne and pigmentation dark sports and lightning the skin.
In every facial we offer cleanse, steam, scrub, blackhead removal, massage and mask.
Bridal/Party Hair & Makeup
Everybody can apply makeup but sometimes you want to look extra ordinary – this is when the experts are called in. We use different products to cover any blemishes and pigmentation and problematic areas which you cannot cover.
Waxing
Waxing is a temporary method of removing hair. Waxing can be preformed on most parts of the body.
There are different kinds of waxes for different skin types. We offer sensitive creme wax for clients with sensitive skin which is not as harsh on the body especially on the face. this wax is also used on the Hollywood area and underarms as these are very sensitive areas of the body this was is more oil based and softer on the skin.
tea tree wax is used on al the rest of the body as his is an anti inflammatory wax and its soothing.
we use a wooden spatula to apply the wax with it is then disposed once used. we also use flexible wax strip which are very soft . after waxing we apply tea tree all over the body to remove excess wax if any on body.
Manicure & Pedicure
Your hands and nails are a very important part of your body as they help protect the ends of the fingers and toes.
A manicure is essential to keep your hand and nails looking fresh. Filed nails look nice and a french tip looks even better classy. Same as a pedicure your nails are filed, cuticles cleaned, a scrub is performed and a nice relaxing hand and arm massage which is followed by a base coat 2 layers of polish and a top coat.
If your nails are breaking and feeling very weak then a mani/pedi is essential to keep them up to date as products used help you nails to recover.
Ladies Only Massage
Have you pulled a muscle or trapped a nerve? Are you feeling tired, warn out or is the cold weather getting to you? Why not try a massage to release some of your pain.
A good massage can relieve tension in your muscles and many people use it as relaxation. Massages can relieve you of stress and anxiety it also releases natural painkillers and can boost you immune system.
Henna
Henna is a traditional way of decorating your palms and feet. It is a tradition in Asian families to apply henna as decorative flowers to the palm and hands on occasions such as Wedding and Eid.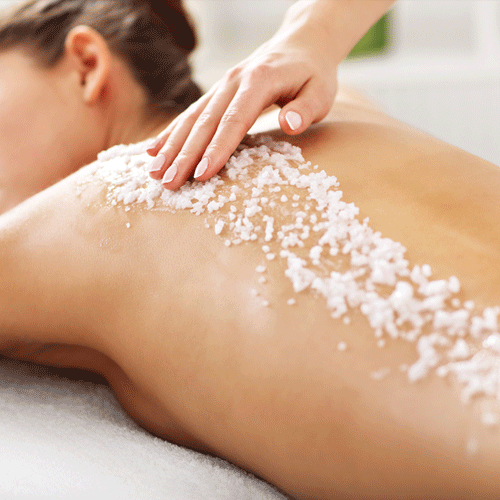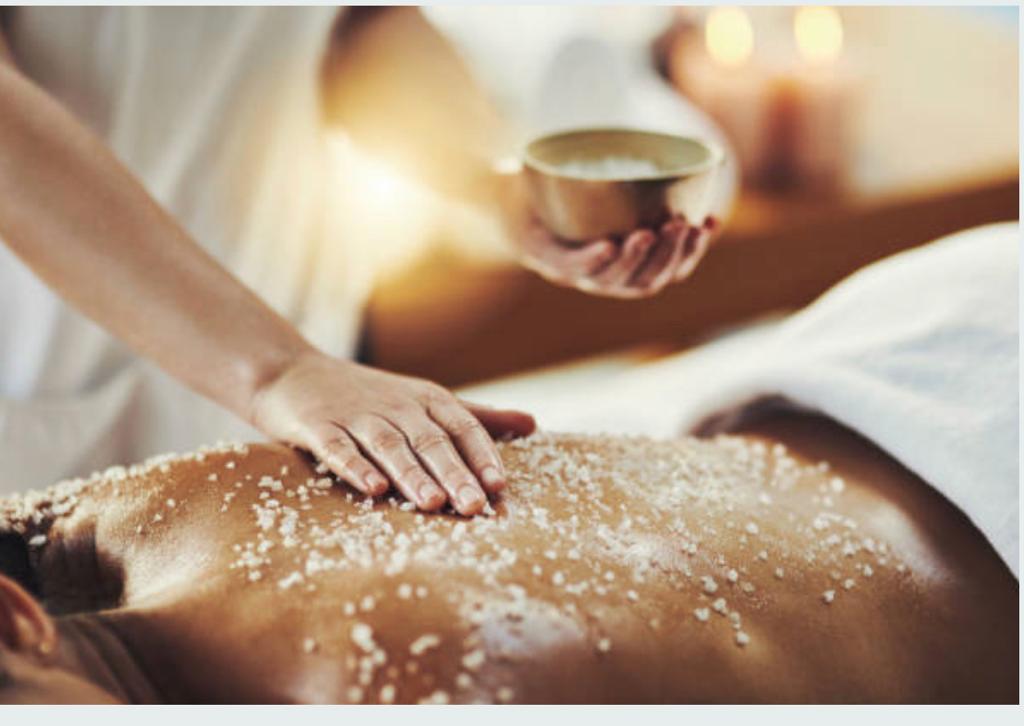 Full body sugar scrub £45
Maidstone Street, Bradford, BD3 8AW
imaanzbeautylounge@hotmail.co.uk